WB40A Wi-Fi Bluetooth Multi-Room 2x20W Amplifier with IR Remote
Quick Overview
The Dayton Audio WB40A Wireless Streaming Amplifier allows for you to convert any current speaker system into an affordable, wireless, app controlled set-up. With both Dayton Audio Hi-Fly app controlled steaming and Bluetooth connectivity, the WB40A provides flexible input options. In addition to on-board multi-function buttons, an included IR remote provides convenient control over the WB40A. Using multiple amplifiers you can create a multi-room, whole-house audio system.
Product Highlights
Highly efficient 2 x 20 watt amp with built-in Wi-Fi and Bluetooth connectivity for wireless audio streaming
Group multiple amplifiers together to create a wireless multi-room sound system with Dayton Audio Hi-Fly app control
Bluetooth streaming options allow for users to quickly connect to the amp
Improved high-gain dual antenna design increases range and connectivity
IR remote provides control over amplifier functionality
Output analog audio via phoenix connectors
Multi-function buttons give control over playback, presets, input mode, and Bluetooth pairing
Product Manuals / Spec Sheets / Downloads
Dayton Audio WB40A Quick Start Guide
Buying Options
Your Current Sound System Redefined
The Dayton Audio WB40A compact Wi-Fi and Bluetooth Amplifer provides a quick, convenient option to convert any set of speakers into an app controlled, wireless audio streaming set-up. The WB40A is compatible with Dayton Audios Hi-Fly app which allows you to control playback, sources, and multi-room audio functionality from a smart device.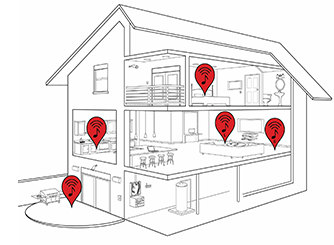 MULTI-ROOM
Play synchronized audio in multiple rooms for seamless listening.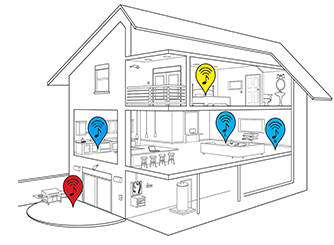 MULTI-CHANNEL
Play any song to any single device or group devices together.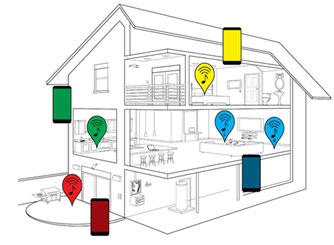 MULTI-USER
Different users can control the audio source for different devices.
Your Music. Your Way. Take Control.
Let your audio listening experience soar with Hi-Fly™ multi-room Wi-Fi audio technology from Dayton Audio. With the Hi-Fly App, you can stream your favorite online music services, listen to music directly from your device, or play music stored on your home computer or the USB plugged directly into the back of the WB40A. The Dayton Audio WB40A Wi-Fi audio amplifier and all other Hi-Fly products work in harmony with the Hi-Fly App to provide the ultimate in affordable multi-room, multi-channel, and multi-user audio.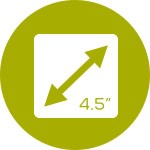 COMPACT & FLEXIBLE
The small but powerful design is ideal for many audio applications and solutions.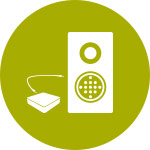 EASY TO USE
Control the WB40A with your phone or IR remote for ultimate convenience.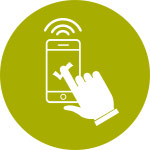 CONVENIENCE
The newest in Wi-Fi streaming audio technology and Class D amplification All in One!
More Features than Most Amplifiers Can Handle
Small but capable, the new WB40A Wi-Fi multi-room audio amplifier is a great option for powering your favorite indoor or outdoor speakers with full control via your smart phone or tablet. The 2 x 20 watt stereo speaker output uses a phoenix style plug for a solid and stable connection. Its built-in mounting keyhole slots and IR remote control make out-of-the-way installations a breeze. The WB40A makes it easy to add multiple zones of music in your home or office with an all-in-one affordable multi-room audio solution...just add speakers.
Super Simple Setup
Setting up the WB40A amplifier is simple, start by downloading the free Dayton Audio Hi-Fly™ App from either the Play Store or App Store. Once the App is installed, open it on your mobile device or tablet and follow the step by step directions. If using a wired connection, the directions in the app are not required; just open the app and your device is ready for use.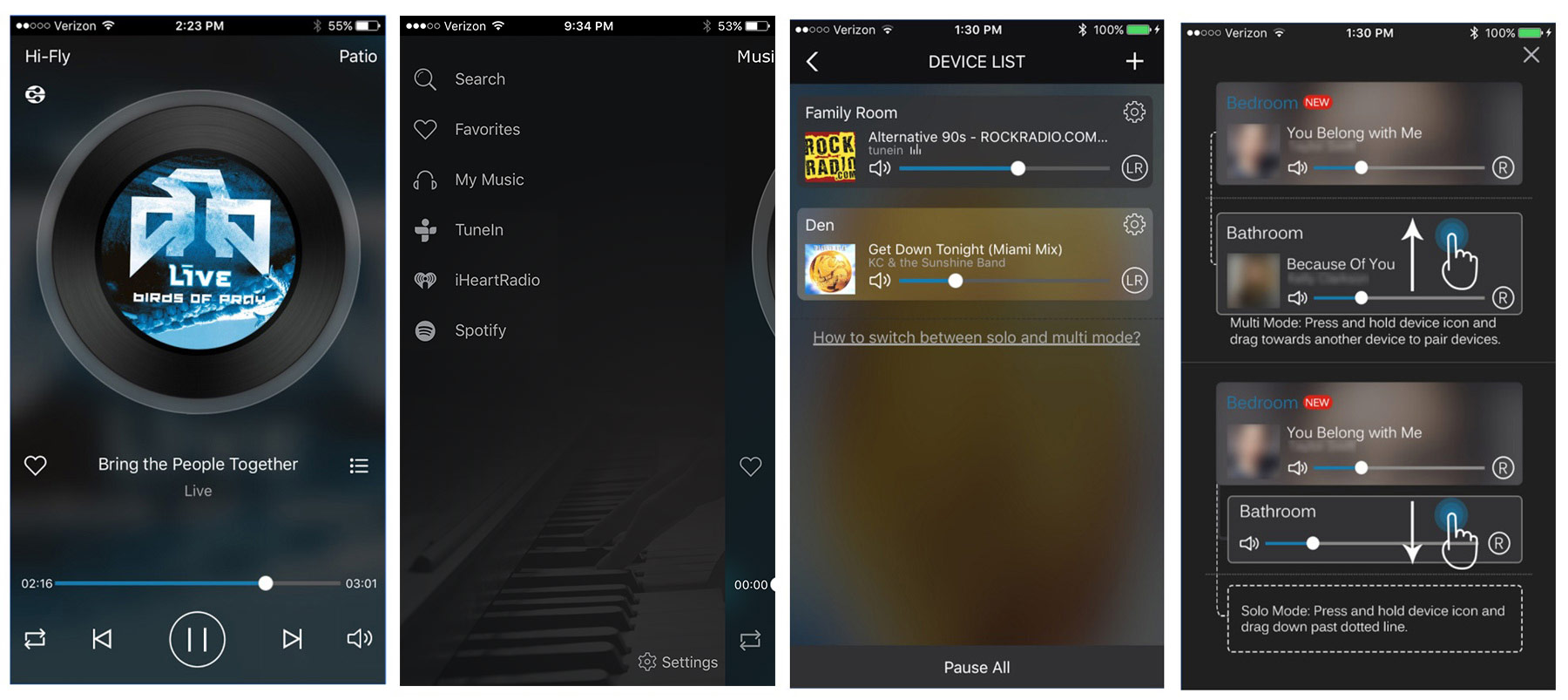 Control the Airwaves at Home
The Dayton Audio Hi-Fly™ App turns your mobile device or tablet into a remote control for all Dayton Audio Hi-Fly™ enabled devices. Play music from your favorite streaming providers like Spotify, or from your home network or mobile device. With Hi-Fly you can send music to individual WB40A amplifiers, or group your Hi-Fly enabled systems together for true multi-room audio. Plus, your music continues to play even if your phone is turned off or you need to take a call.
Added Bluetooth Convenience
The Dayton Audio WB40A also features Bluetooth functionality for streaming purposes. Any Bluetooth enabled device can stream audio to the WB40A without the need for the Hi-Fly app. Bluetooth connectivity is great for quickly switching source devices.
Specifications: • Power output: 2x20 watts RMS/ 2x40 watts max into 8 ohms • Supported operating systems: Mac OS/iOS/Android/Windows • Supported protocols: DLNA, AirPlay • Wi-Fi: 801.11 b/g/n • Frequency response: 20-22,000 Hz • SNR: <94.5 dB • THD: 0.005% • Crosstalk: <94.1 dB • Supported audio formats: MP3, WMA, AAC (AAC+), Apple Lossless, FLAC, APE, WAV • Supported Internet radio files: Streaming MP3, WMA, and AAC • Supported Playlists: iTunes, Windows Media Player, WinAMP, Rhapsody • Analog input: Stereo 3.5 mm • Ethernet port • USB port for music files • Power supply: 15 VDC, 2.4A • Dimensions: 4.5" W x 1" H x 4.5" D.
Powered by Linkplay Wi-Fi audio technology. Click here to learn more about custom integration of Linkplay technology in your products.
| | |
| --- | --- |
| Model Number | WB40A |
| Color | Black |
| Unit of Measure | Each |
| UPC | 848791006227 |
| Warranty - Parts | 5 Years |
| Warranty - Labor | 5 Years |
| Product Shipping Weight (lbs.) | 1.95 |
| Product Weight | -- |
| Product Height | 1" H |
| Product Width | 4.5" |
| Product Length | -- |
| Product Depth | 4.5" |