BST-300EX Extreme High Power Pro Tactile Bass Shaker 300 Watts
Quick Overview
The BST-300EX is a powerful bass shaker designed for serious audio enthusiasts. With an impressive 300W of power, it delivers extreme bass that will immerse you in your favorite movies, games, and music. The inaudible operation ensures a seamless experience, while the easy mounting makes installation a breeze.
Product Highlights
Powerful and advanced bass shaker designed for serious home theaters, racing/gaming rigs, and car audio
Capable of handling 300 watts, offering more powerful bass
Highly efficient design providing great bass response at a reasonable price
Inaudible operation while providing large amounts of bass for an immersive experience
Easy mounting for quick setup
Product Manuals / Spec Sheets / Downloads
Dayton Audio BST-300EX User Manual
Buying Options
Dayton Audio BST-300EX Extreme High Power Pro Tactile Bass Shaker 300 Watts
Are you ready to take your home theater, gaming rig, or car audio system to a whole new level? Look no further than the BST-300EX, the biggest bass shaker you'll find. With an astounding 300W of power, the BST-300EX is specifically designed to deliver mind-blowing bass in the most demanding environments.
Feel the Tremors, Hear the Silence
Experience the depths of sound like never before. The BST-300EX is engineered from the ground up to compete in serious home theaters, racing/gaming rigs, and car audio setups. It's your gateway to an immersive audio experience that will leave you breathless. With the BST-300EX, you'll feel more of the "super low end" surpassing the capabilities of its peers.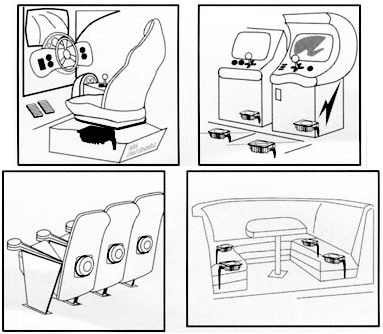 Think Big
The BST-300EX is the ultimate upgrade from the BST-1, designed to redefine immersive sound, this powerful bass shaker delivers an unmatched level of performance. With a robust 300W output and a larger form factor, the BST-300EX unleashes deep, resonating bass that fills your space with breathtaking richness. Feel the impact as every sound comes to life, from the subtlest notes to the most explosive moments.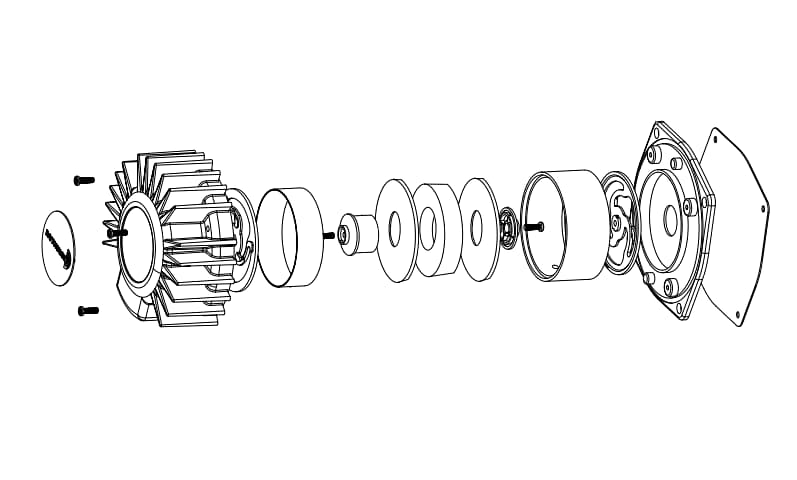 Unveiling the Inner Workings
Inside the all-metal housing is the heart of the BST-300EX; a magnetic puck is suspended between 2 durable nylon spiders, all enclosed within a former wrapped with a powerful voicecoil. Applying signal to the voicecoil sets the magnetic puck in motion along it's 35mm path of travel, dispersing incredible bass energy into any surface it's installed on. Shorting rings contain the magnetic B-field, keeping the energy concentrated within the former which increases motor force, further increasing output. This engineering marvel converts electrical signals into tangible waves of sonic power, taking your audio experience to new depths of immersion.
Effortless Mounting, Maximum Convenience
We understand the importance of simplicity and ease when it comes to installation, that's why we've made mounting the BST-300EX a breeze. Spend less time on setup and more time enjoying the thunderous vibrations that will enhance your audio experience.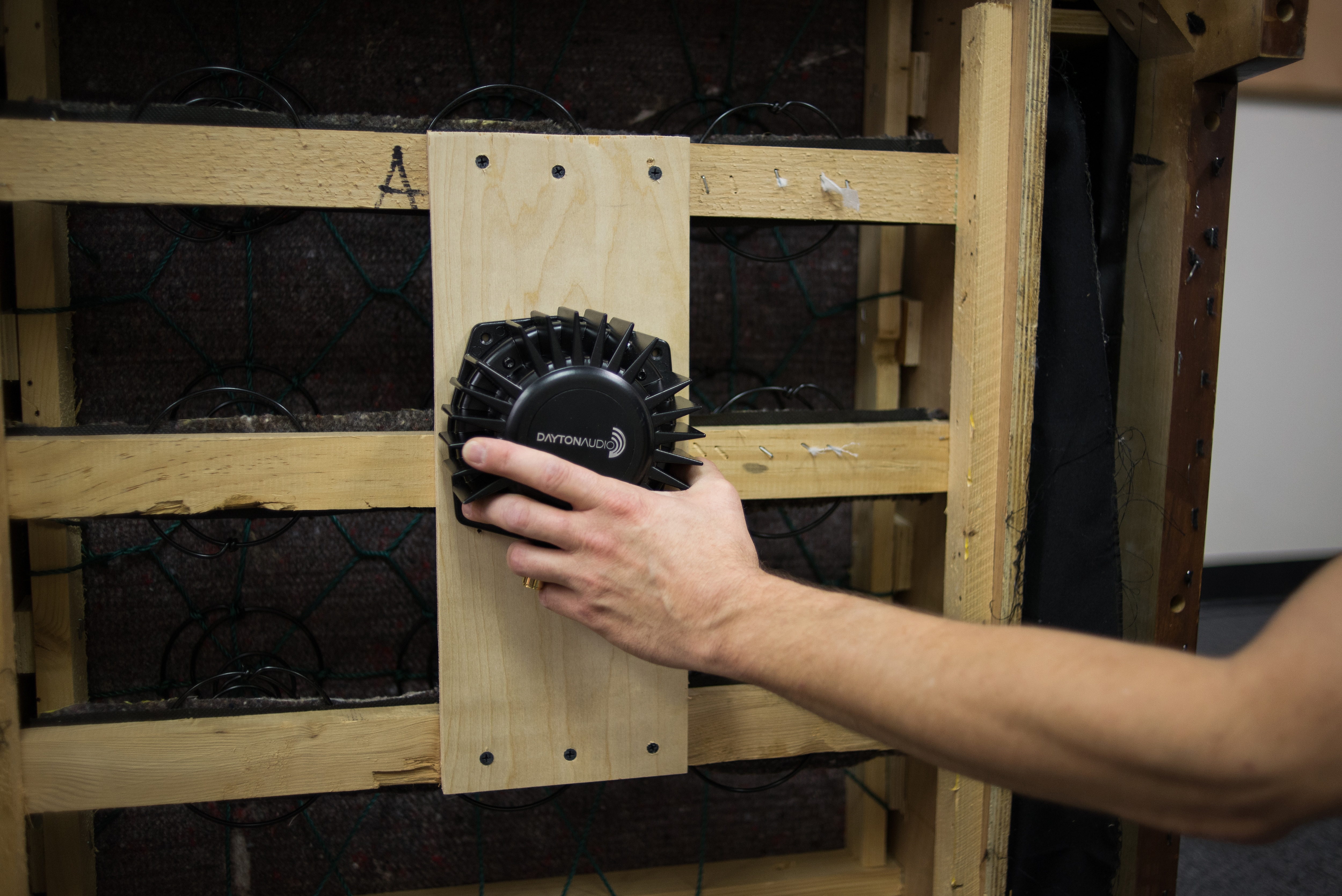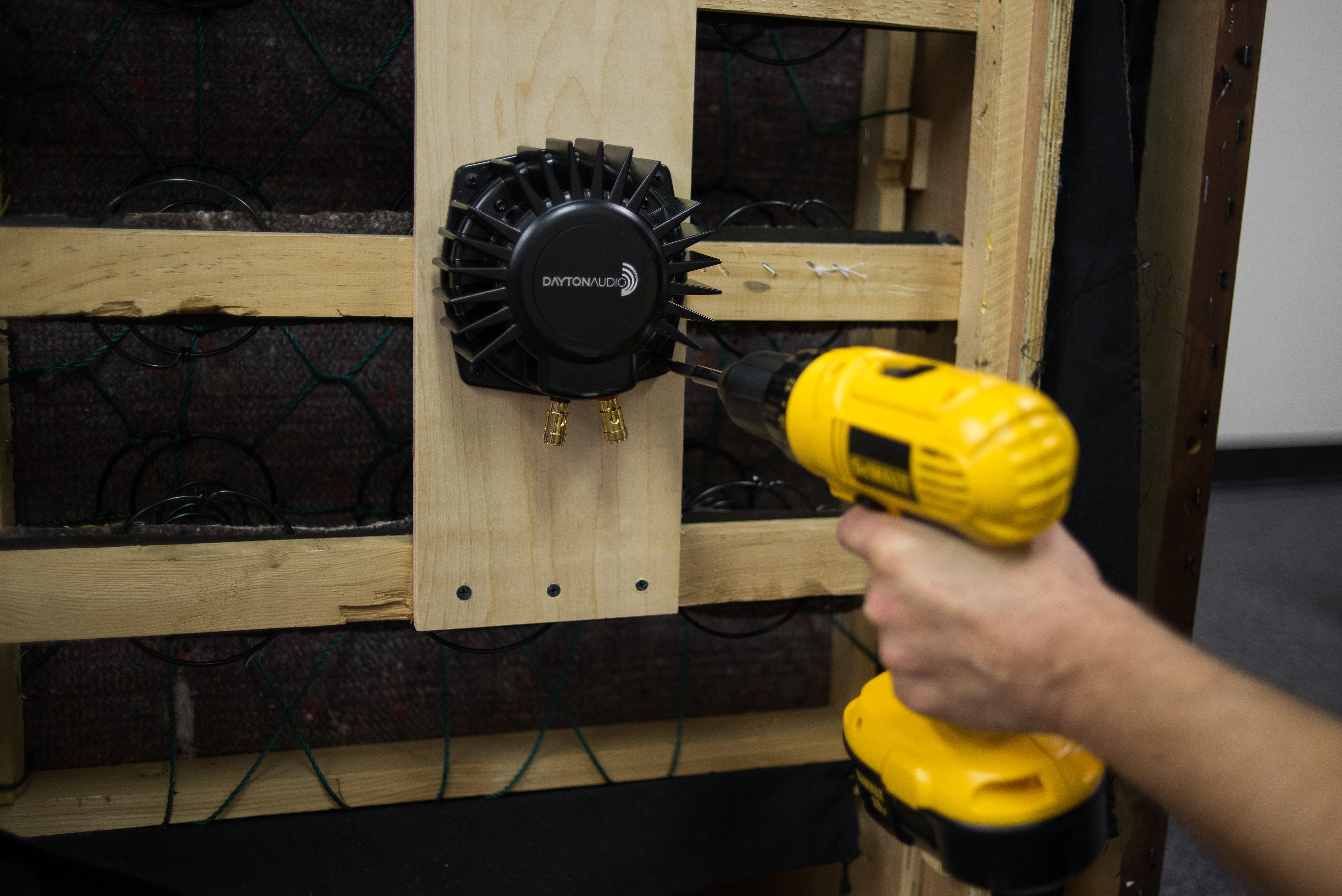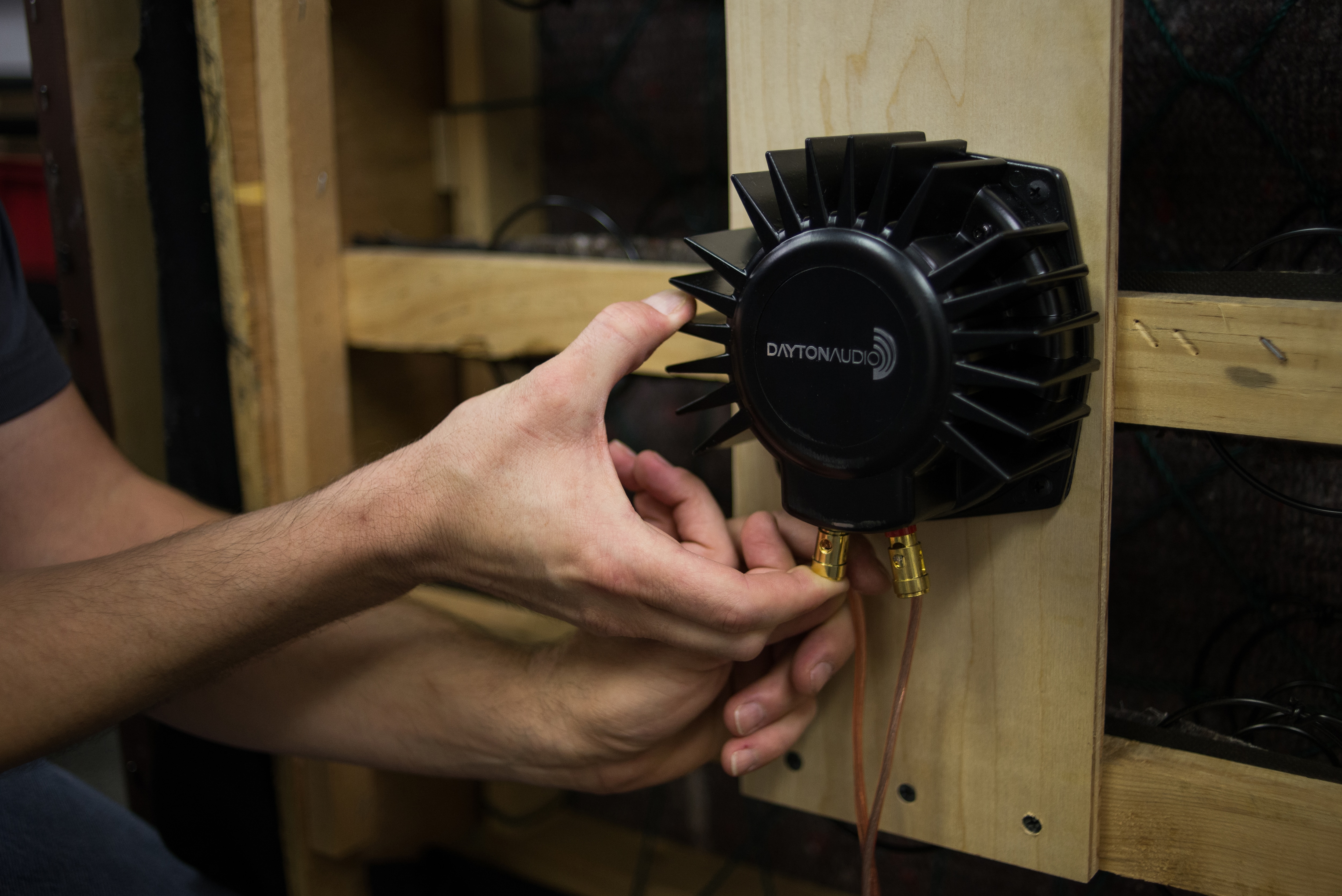 | | |
| --- | --- |
| Model Number | BST-300EX |
| Unit of Measure | Each |
| UPC | 848791009044 |
| Warranty - Parts | 5 Years |
| Warranty - Labor | 5 Years |
| Product Shipping Weight (lbs.) | 5 |
| Speaker Type | Tactile Transducer |
| Power Handling (RMS) | 300 watts |
| Power Handling (max) | -- |
| Continuous Program Power | -- |
| Impedance | -- |
| Sensitivity | -- |
| Frequency Response | -- |
| Voice Coil Diameter | -- |
| Magnet Weight | -- |
| DC Resistance (Re) | -- |
| Voice Coil Inductance (Le) | -- |
| Resonant Frequency (Fs) | -- |
| Mechanical Q (Qms) | -- |
| Electromagnetic Q (Qes) | -- |
| Total Q (Qts) | -- |
| Diaphragm Mass Inc. Airload (Mms) | -- |
| Moving Mass Of Diaphragm (Mmd) | -- |
| Mechanical Compliance of Suspension (Cms) | -- |
| Surface Area Of Cone (Sd) | -- |
| Volume of Displacement (Vd) | -- |
| BL Product (BL) | -- |
| Compliance Equivalent Volume (Vas) | -- |
| Maximum Linear Excursion (Xmax) | -- |
| Drivers Mechanical Losses (Rms) | -- |
| Entry / Exit Diameter | -- |
| Surround Material | -- |
| Voice Coil Wire Material | -- |
| Voice Coil Former | -- |
| Basket/Frame Material | -- |
| Magnet Material | -- |
| Overall Outside Diameter | -- |
| Overall Depth | -- |
| Baffle Cutout Diameter | -- |
| Mounting Hole Diameter | -- |
| Bolt Circle Diameter | -- |
| Product Weight | -- |