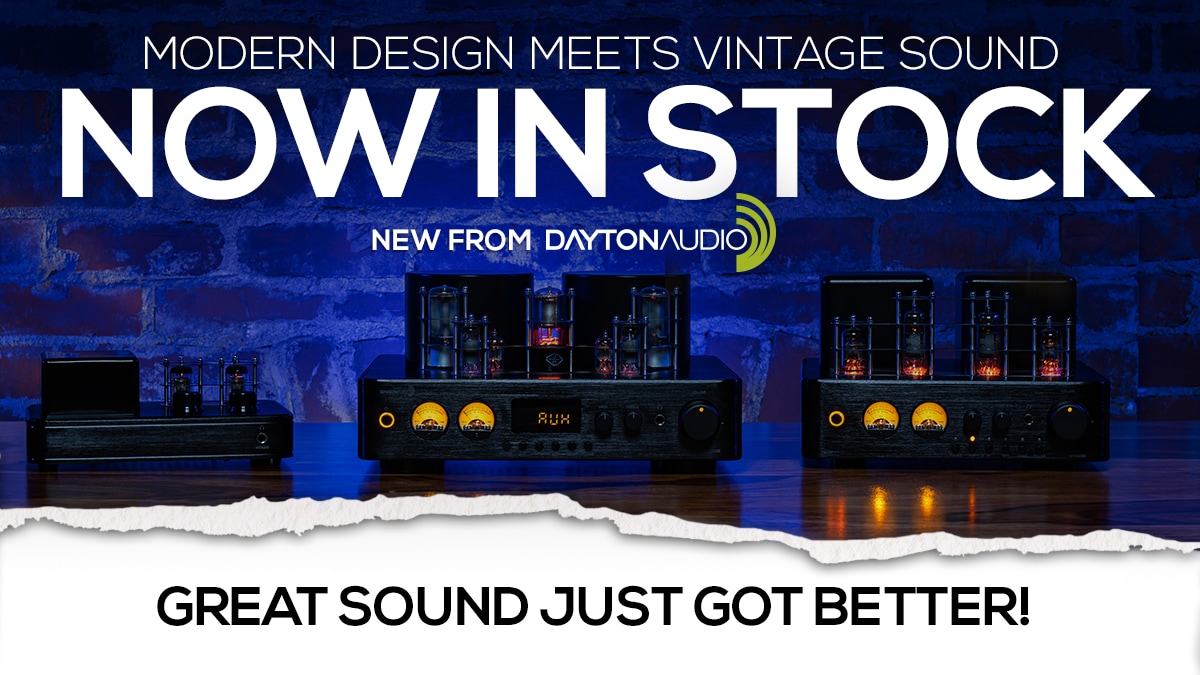 Newly Improved Dayton Audio HTA Series Hybrid Tube Amplifiers

The Dayton Audio tube amplifiers gives modern amp design a vintage makeover. Featuring the best of modern amp technology and functionality, these amplifiers provides all of the convenience you to expect from an amp with the added benefit of classic vacuum tube sonic performance.
The good only gets better! Dayton Audio has improved its best-selling hybrid tube amplifiers, the HTA20 and HTA100 to include these upgrades:
Bluetooth 5.0 for increased distance and lower latency

USB DAC for direct connection to any PC so you can stream digital lossless audio

Higher quality VU meters for improved visual response and vintage aesthetics (HTA100 only)

Forward facing headphone amplifier jack for personal listening (HTA100 only)

New to the lineup is the HTA200 hybrid tube amplifier. The HTA200 is the biggest and baddest hybrid tube amplifier available. It takes all the best features of the HTA100 and adds more power; 100W per channel. It also has a digital display, a wireless IR remote and a motorized volume control. The new HTA200 delivers peak class A/B performance for those that seek a unique audio experience.