Pro Audio Drivers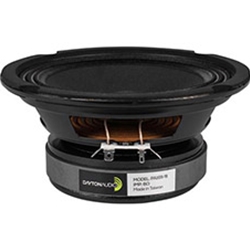 The Dayton Audio Pro Audio speakers deliver our signature high fidelity sound reproduction—at incredibly high sound pressure levels! The smaller full-range drivers combine efficiency, smooth response, and extended range, while the larger woofers feature low distortion motors, enhanced cooling, great bass punch, and well-behaved frequency response.
This category is currently empty
.
Note to
AspDotNetStorefront
Administrators:
You can edit this placeholder text by editing the "EmptyCategoryText" topic within the Admin Console.