Pro 15 in. 8 Ohm Neodymium Midbass Woofer Odeum 15N
Quick Overview
Live sound is back in business! Dayton Audio wants you to hit the road with confidence and maximize your profitability at your next gig. Dayton Audio is a worldwide leader in raw frame drivers. We are passionate audio enthusiasts with a vision to offer the best performance to price value in the industry. After extensive market research, vendor evaluation, and sample driver testing, we are proud to introduce to you the Dayton Audio ODEUM Series.
Product Highlights
Powerful neodymium motor for superior output
Copper inductance cap for low distortion
Paper cone and cloth m-roll surround for high clarity, smooth response, and linear excursion for pounds of punch
3" Inside/outside wound copper voice coil lends on fiberglass former lends solid power handling capability
Under spider and rear periphery venting allow for a cooler running voice coil
Low Qts means high damping and smaller boxes
Product Manuals / Spec Sheets / Downloads
Dayton Audio Apollo 15N Specification Sheet
Dayton Audio Apollo 15N Data Files
Buying Options

Dayton Audio Odeum Apollo 15 15MB500N-8 15" Professional Neodymium Mid-Bass

ode· um | \ ō-ˈdē-əm: An ancient Greek and Roman concert hall used for music and poetry.
Using the knowledge from decades of driver design and engineering, Dayton Audio is placing an emphasis on technical excellence, product reliability, and innovation with the Odeum Series of speaker components! The Odeum Series takes the stage with a new line of professional drivers made for any venue.
Key Specs:

Nominal Diameter: 15"
Power Handling (RMS): 500 Watts
Power Handling (MAX): 1000 Watts
Impedance: 8 Ω
Frequency Response: 40Hz - 4.5kHz
Sensitivity: 98.6 dB 2.83V/1m
Voice Coil Diameter: 3"
Maximum Linear Excursion: 6.55mm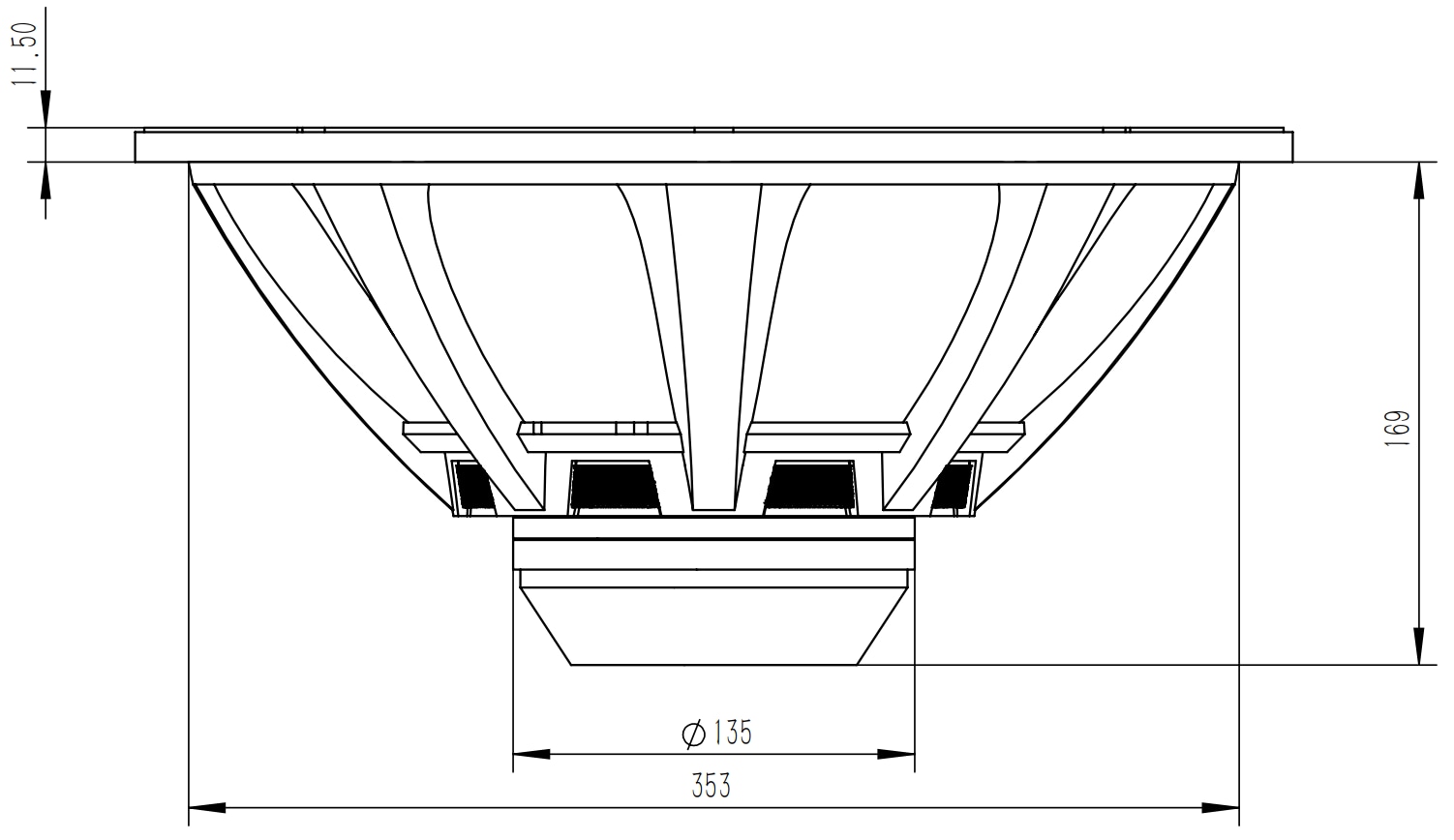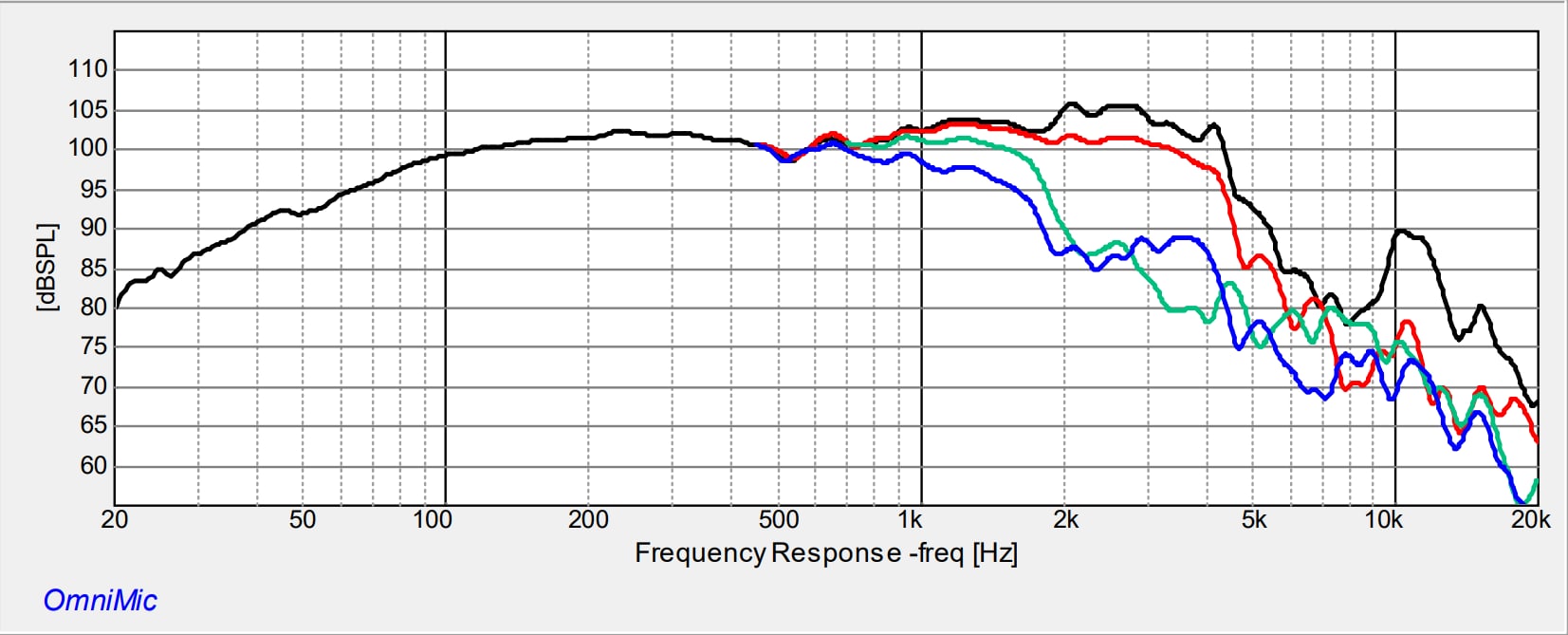 Frequency Response & Impedance
The Dayton Audio Apollo 15 has a response that matches a large number of horn drivers and tweeters due to its high efficiency in the frequency range of human voices and midrange detail of stringed instruments. The impedance curve of the Apollo 15 makes it easy to pair up with your favorite compression driver without taxing your power amplifiers!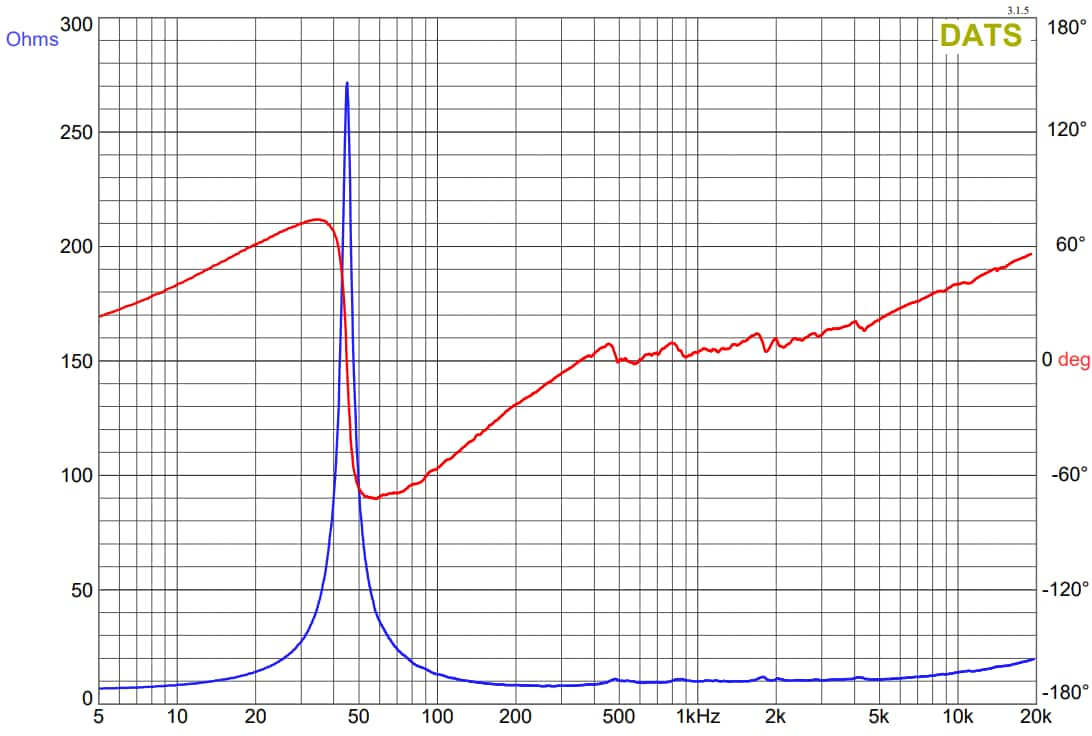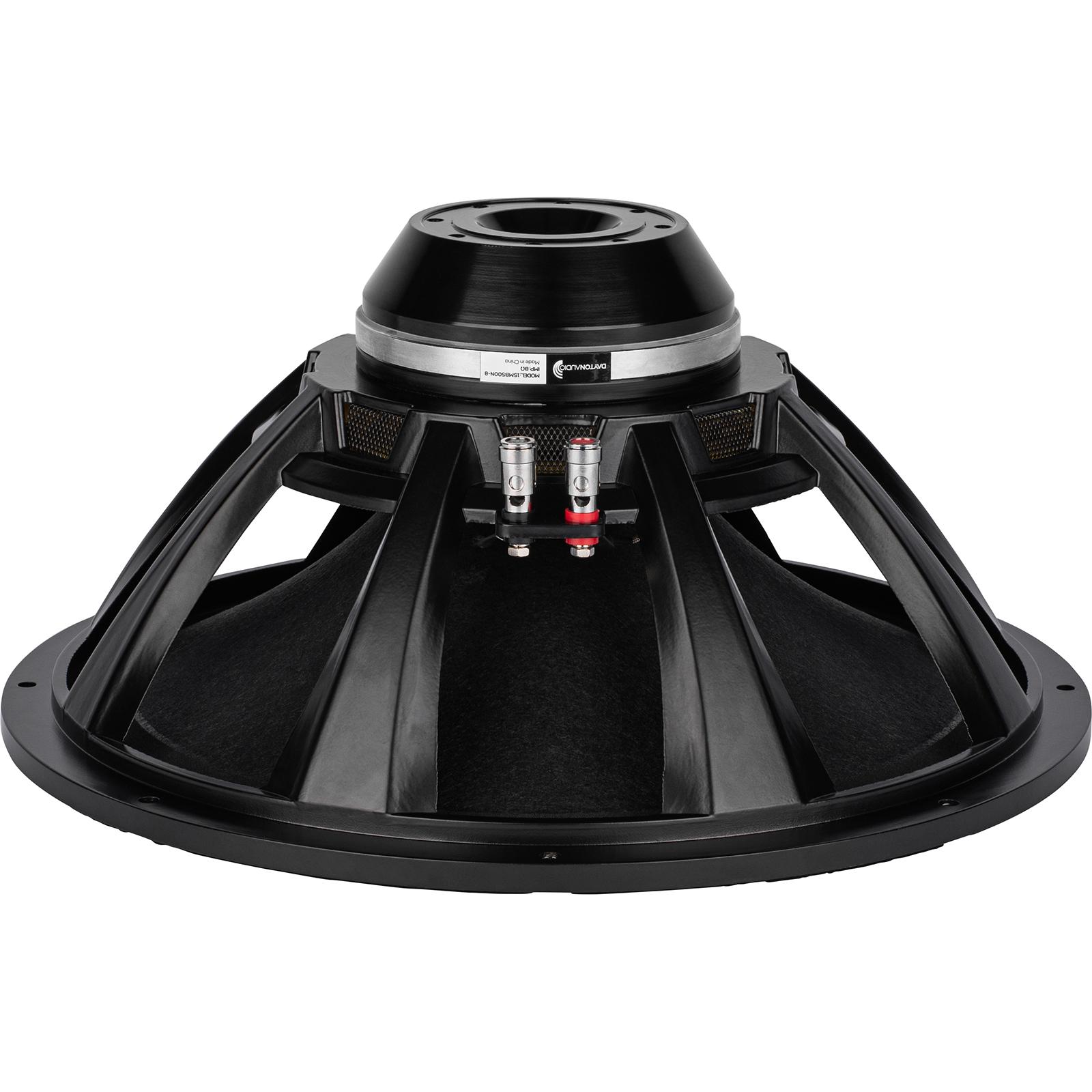 The Apollo 15 is a 15" mid-bass woofer that is guaranteed to outperform the stock woofers in your PA system. A 500W power limit is achieved through the combination of a neodymium motor, a 3" voice coil with a fiberglass former, and a copper inductance cap to lower distortion. A paper cone with cloth M-roll surrounds provides a neutral tone that is easy to tune, and peripheral venting helps keep the whole system cool when playing!
A solution for every need
We feel we have hit the sweet spot in price and specs in the pro audio market with this workhorse line of subwoofers, midrange, and high-frequency drivers. The ODEUM series consist of two 1200W 18" subwoofers (one neodymium, one ceramic), 5 sizes and various power ratings of neodymium mid-bass, and two 1" exit compression drivers (one bolt-on, one screw-on). Upgrade, replace, or create a new pro sound system with the ODEUM series.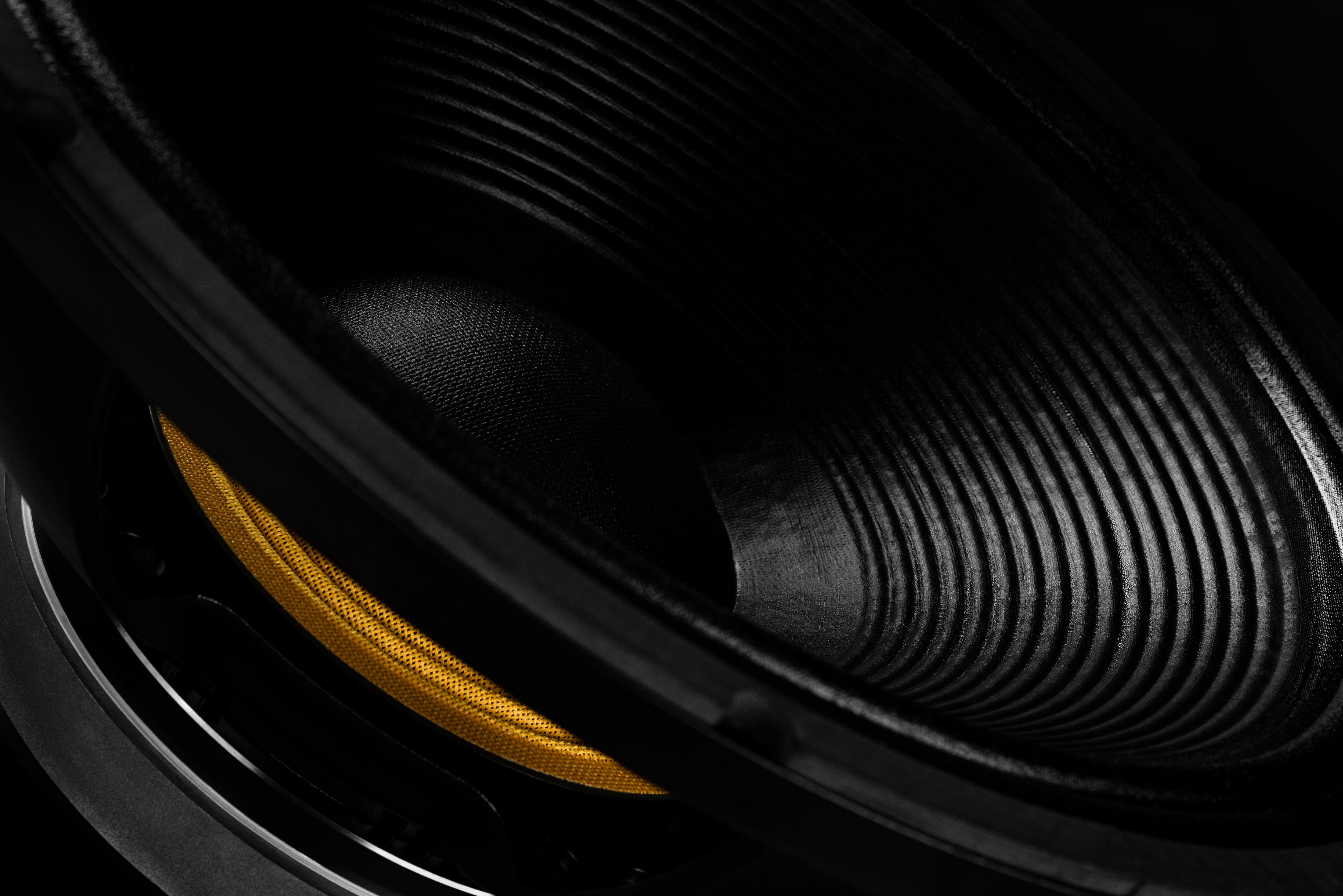 | | |
| --- | --- |
| Speaker Series | Odeum Series |
| Model Number | Apollo 15N |
| Color | Black |
| Unit of Measure | Each |
| UPC | 848791008511 |
| Warranty - Parts | 5 Years |
| Warranty - Labor | 5 Years |
| Product Shipping Weight (lbs.) | 11.5 |
| Speaker Type | Mid-Bass |
| Power Handling (RMS) | 500 Watts |
| Power Handling (max) | 1,000 Watts |
| Continuous Program Power | -- |
| Impedance | 8 Ohms |
| Sensitivity | 98.6 dB @ 2.83V/1m |
| Frequency Response | 40 - 4,500 Hz |
| Voice Coil Diameter | 76.2 mm |
| Magnet Weight | -- |
| DC Resistance (Re) | 5.8 Ohms |
| Voice Coil Inductance (Le) | 0.14 mH |
| Resonant Frequency (Fs) | 44 Hz |
| Mechanical Q (Qms) | 10.47 |
| Electromagnetic Q (Qes) | 0.34 |
| Total Q (Qts) | 0.33 |
| Diaphragm Mass Inc. Airload (Mms) | 93.39g |
| Moving Mass Of Diaphragm (Mmd) | -- |
| Mechanical Compliance of Suspension (Cms) | 0.142 mm/N |
| Surface Area Of Cone (Sd) | 844.53 cm² |
| Volume of Displacement (Vd) | 548.4 cm³ |
| BL Product (BL) | 20.96 Tm |
| Compliance Equivalent Volume (Vas) | 154.7 liters |
| Maximum Linear Excursion (Xmax) | 6.55 mm |
| Drivers Mechanical Losses (Rms) | -- |
| Cone / Diaphragm Material | Coated Paper |
| Entry / Exit Diameter | -- |
| Surround Material | Paper |
| Voice Coil Wire Material | Copper |
| Voice Coil Former | Fiberglass |
| Basket/Frame Material | Steel |
| Magnet Material | Neodymium |
| Overall Outside Diameter | 389 mm |
| Overall Depth | 169 mm |
| Baffle Cutout Diameter | 353 mm |
| # Mounting Holes | 8 |
| Mounting Hole Diameter | -- |
| Bolt Circle Diameter | -- |
| Product Weight | -- |